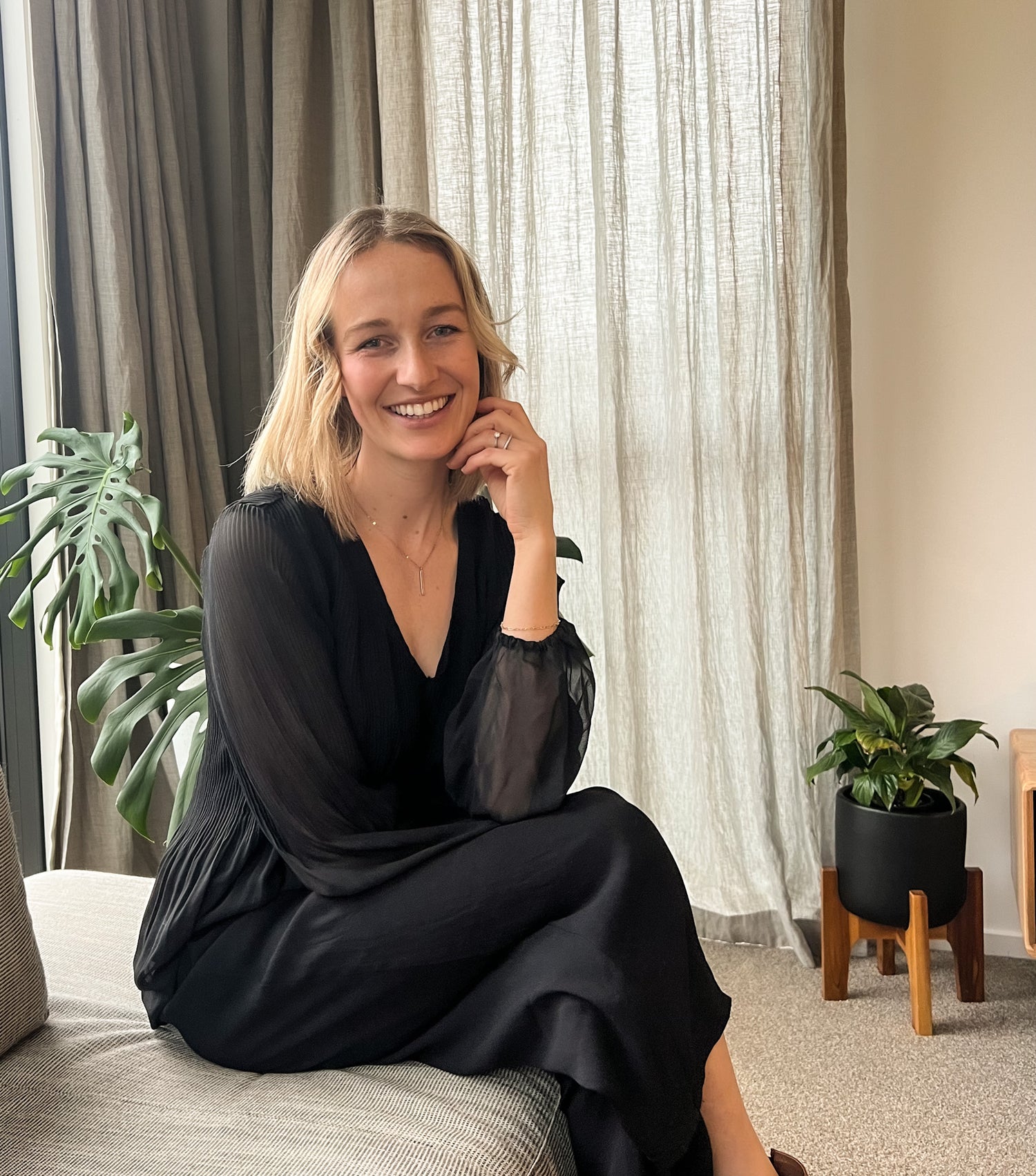 Meet Tayla
Tayla is a qualified nutritionist and nurse, currently practicing in Queenstown. I have been trying to collaborate with Tayla for years, and finally the time is right. Tayla has an incredible thirst for knowledge and research and has a lovely way of communicating and supporting patients. Two brains is always better than one, so I am thrilled to have her join the WBJ team and share her expertise. 
I am sure you will love her as much as I do! - Jessica
A note from Tayla
I am a wife, and a mum to our beautiful 8-month-old girl, Ella. We have a golden retriever named Hugo, who sometimes decides to be a good boy (but mainly pretends he's his own boss). We are big fans of the outdoors and love to get out and go camping, hit the slopes, and adventure around our backyard. We moved to Queenstown nearly 4 years ago from Auckland. Although we love to pop back and see family and friends, Queenstown is definitely home now. 
I studied Human Nutrition back in 2011 alongside Jess. After completing that degree and doing a year of backpacking around Europe, I decided to head down the nursing pathway in order to utilise my nutrition degree in an area of health that lacked such knowledge; modern medicine.
I completed a degree in nursing at the University of Auckland and became both a practice and urgent care nurse. This role has opened my eyes to the unfortunate quick-fix and band-aid approaches that the modern medicine world turns to far too often, none of which actually address the root cause of the problem.

I'm done sitting on the sidelines and watching patients struggle with standard medical care that doesn't always improve their symptoms. 
My areas of interest include all things periods (irregular, heavy, non-existent), hormonal imbalances (PCOS, PMS, thyroid issues), and gut health. 
I can't wait to chat!

Tayla x
Supplement Review
Choosing the correct supplements can be overwhelming! There is so much choice in the market, and all making varying health claims. The thing is, most people need far less than they think.

Guidance on which supplements to take is one of the best investments you can make for your health. As a qualified nutritionist and medical herbalist, I can assess your needs and prescribe you what is appropriate. I will take into account recent blood tests, your diet, and your health goals.

A supplement review is perfect for:
• Healthy couples looking to organise their pre-conception supplements
• Supplement advice for the changing needs of pregnancy
• Mood or sleep support
• Immune support
• Acute needs such as colds, bladder infections and insomnia

This session is 15 minutes, via video call.
$35
Book Now
In-Depth Support
Initial consult – $200
60-90 minute consult discussing health history and goals. We work together to devise an achievable plan of action. If necessary I can make suggestions for helpful nutritional and herbal medicine solutions. During this appointment we will discuss your health history, your goals and create a treatment plan that you can take away with you to begin your health journey. 
Supply of appropriate and helpful take-home information to help you achieve your goals under your own steam. eg. meal guides, recipes, gluten or dairy free guidance, pantry lists and lifestyle change information. If appropriate, I may make recommendations for investigative or diagnostic testing.
30-minute follow up consult – $100
30-minute consult to discuss progress and adjust your personalised action plan as needed. I may use this time to explain test results and how these results inform changes I may suggest.
Book Now