It's time to take control of your fertility journey
With no straightforward answers and contradicting advice, falling pregnant can feel like a whole lot of guesswork and finger crossing. My Fertility Masterclass is open - designed to answer all your questions and provide the information needed to optimise your chances of having a healthy baby. 
Because sometimes, it takes more than a whoops. As an experienced fertility nutritionist, I will share with you evidence-based knowledge that has helped hundreds of my clients conceive successfully. This course is easy to follow, easy to understand and you'll complete it empowered with actionable steps to move ahead.
I will provide you with all the information and take-home resources I share with my 1:1 fertility clients except - there are no client waiting lists, it's a fraction of the cost, you can learn at your own pace and you can re-watch it as many times as you like. Pressed for time? No stress, you can watch it in blocks or all in one go.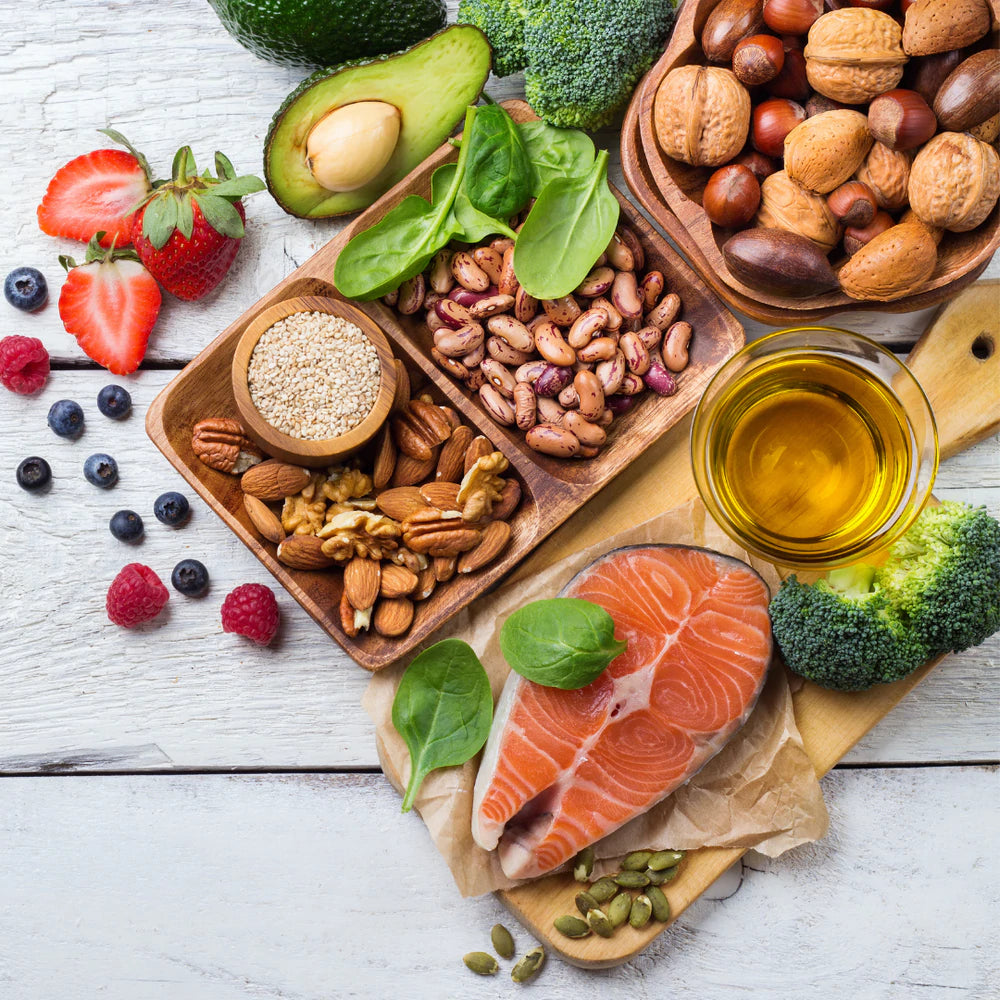 This is a fully comprehensive course
• Have just started trying to conceive or thinking about starting
• Feel like you've been trying for a while
• Want clear dietary guidelines to optimise your fertility chances
• Want information on diet, caffeine, alcohol and other substances while trying to conceive 
• Have no idea when you're ovulating
• Rely on a mobile app to tell you when your fertile window is
• Spend a lot of money on ovulation sticks with no success
• Have successfully fallen pregnant before but, round two isn't happening so easily
• Are feeling clueless, lost or defeated
• Have PCOS or other fertility-impacting conditions
• Have tried or are currently trying fertility treatments such as OI, IUI and IVF
Enrol Now
Details
When: The WBJ Fertility Masterclass consists of 5 modules that you can access anytime, any place. Monthly live Q+A sessions will take place on the last Tuesday of every month with the first on the 30th of November at 7:00 pm (NZT).
What: 5 modules with myself, where I give everything you need to guide you on how best to optimise your chances of conception and prepare for a healthy pregnancy. To accompany our video sessions, I will hold monthly live Q+A's to answer all your questions. On top of this, I have provided comprehensive resources including summary notes, meal plans, recipes, cycle tracking guides and lifestyle resources to help you impliment the information you learn.
One-off investment: $198
Enrol Now
What others have to say...
Lots of info but so easy to follow!

Absolutely loved this course. It was very informative and covered such a range of topics that can have an affect on our fertility. I love that we have received recipe ideas as it is often tricky to come up with quick and easy nutrient dense meals.
Everything was explained so well. I'm so pleased I did the course as I have learnt heaps.
Thanks Jess! - Erin Blair

A great fertility course

This course is well rounded and holistic. I love that it even includes lifestyle factors that can impact fertility, these are areas often overlooked in other professions.
It explains everything in a way that is easy to understand and digest.
I would recommend this to all couples who are interested in learning more about optimising their fertility out comes. - Ainslee Roughan

Amazing fertility 101 for anyone trying to conceive

You have done such a fab job of breaking down complex information and scientific jargon into practical ways to support male and female factors of fertility. Anyone who takes part in this course will get far more than they paid for. I am so excited to share this with my own patients moving forward. - Chantal Cuthers Registered Nutritionist
Course Module Breakdown
Session 1: Time to Conception
• How long should conceiving take?
• Fertility statistics - what's considered normal?

Session 2: Where it all Begins
• How ovulation and sperm production happens
Session 3: Finding your Fertile Window
• Tips and tricks to accurately determine you fertile window
• How to accurately use temperature and mucus tracking to find your fertile window
Session 4: Preconception Nutrition Changes
• Preconception nutrition principles 
• Key nutrients and supplements for preconception
• How to put all the nutrition advice together
• Substances to avoid to optimise your chances
Session 5: Preconception Lifestyle Changes
- Lifestyle changes to support fertility including: sleep, exercising and reducing your toxic load
Free Masterclass Preview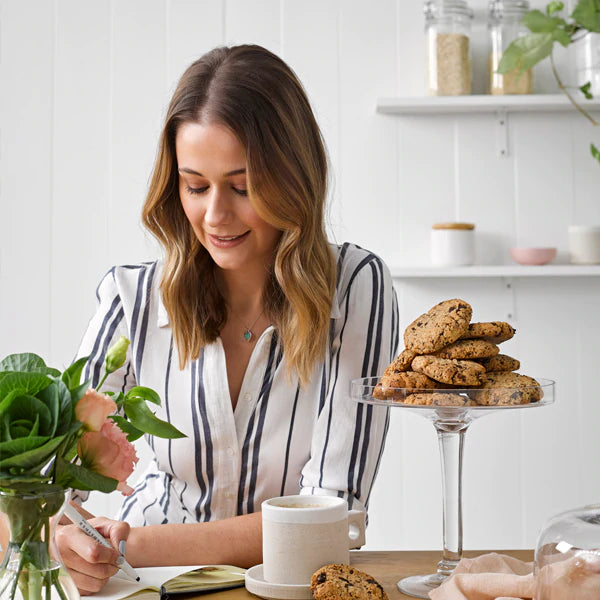 Meet Your Fertility Expert
Jessica Giljam Brown (BSc Human Nutrition, PgDip Herbal Medicine) is a degree qualified nutritionist and medical herbalist, passionate about women's health. Jessica has worked with hundreds of couples to help optimise their fertility and support their journey to a healthy baby. Jessica advocates for evidence-based health education, this means that the information passed onto you has studies and proof behind it. You can read all about Jessica and her mission here. 
"Over 200 couples joined my Pre-Conception Masterclass earlier in the year, where they learnt how to optimise their body to be ready for conception. The feedback from it was astounding; it empowered so many couples with fresh knowledge to prepare them the right way. This led me to create another Masterclass, packed with more detail and information."
FAQ
Can I take part if I am still on contraception?

Absolutely! All the information will still apply to you and you can start 90% of the tips while still on contraception. Lots of women taking part in in the preparation phase and not ready to start trying just yet.
Does my partner have to take part?

This course is designed for both couples and people going the fertilty journey alone. While your partner doesn't have to attend, it would be great if they could join us as 99% of the nutrition and lifestyle advice will apply to them too - either as your support person or person who you intend to make a baby with. For male partners there is lots of content around sperm health and optimisation. 
I'm so busy at the moment, will I be able to fit it all in?

Yes, you can watch all videos at your own pace and rewatch them whenever need be. There is roughly 45 minutes of video content to watch and a few hours of reading content which you can take at your own pace also. 
Is this class for women who are already pregnant?

No, the advice will be aimed at pre-conception optimisation rather than health specific to each trimester of pregnancy.
I don't have a cycle, or I have an irregular cycle, can I still take part?

Absolutely! I will be discussing why your cycle might be a bit wonky and give you tips to help straighten things back out again during the live Q+A sessions. There will also be a module on how to accurately track your cycle and find your fertile window.
I did the Pre-Conception Masterclass, is it worth me doing this one too?

Amazing! This Masterclass is more comprehensive than the previous Pre-Conception Masterclass, while there will be some overlap, there will be a lot of new information and resources for you!
I don't have a laptop, can I still join?

You sure can! All of the content can be watched from your phone or tablet device.