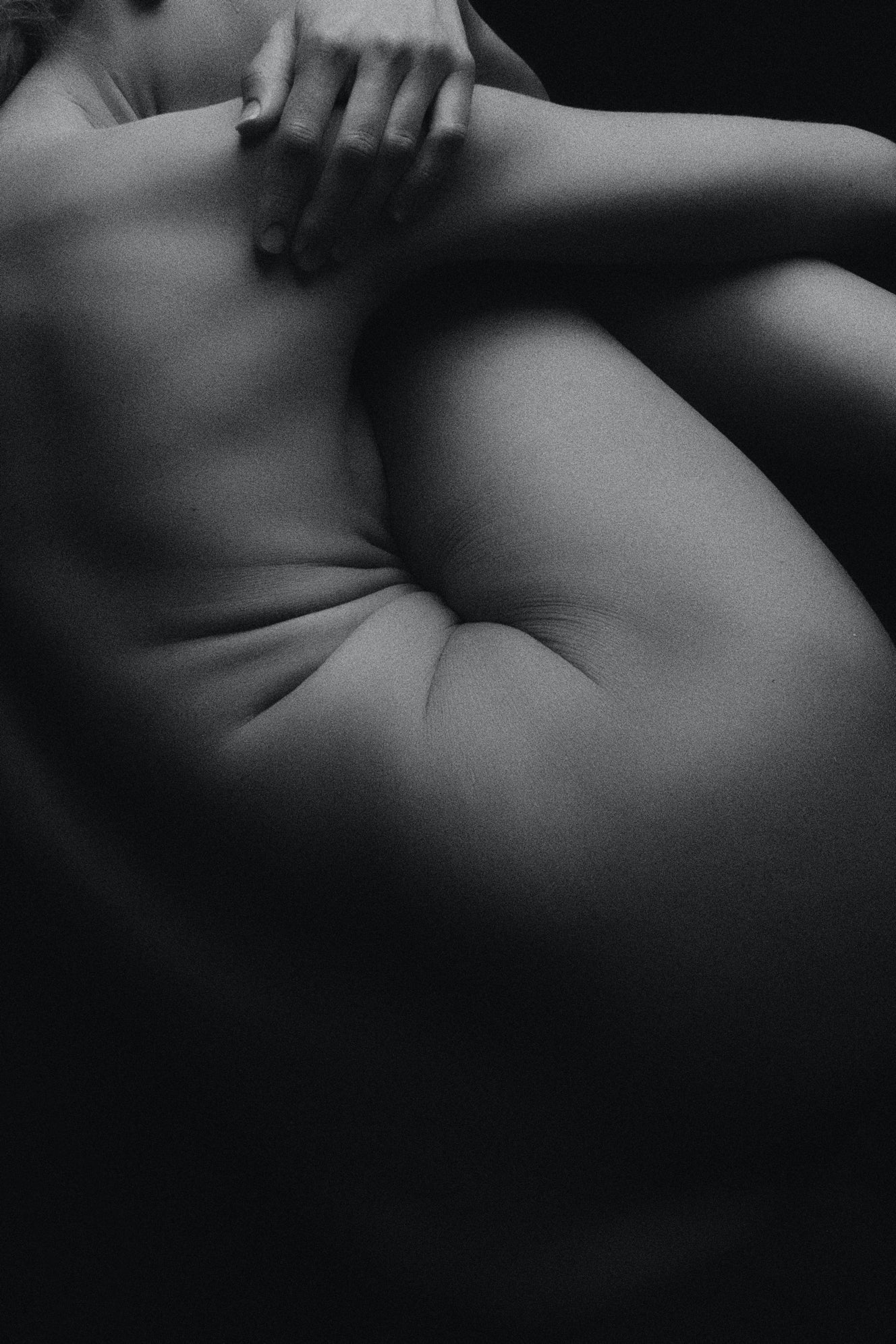 Feel like your hormones are out of whack?
One minute you're full of energy and feeling great, and the next you're bloated, crampy, spotty and moody? - You have your lovely sex hormones to thank for both the good and the bad.
The thing is, women are not meant to get all of these symptoms each month. Cramps, PMS and acne are very common, but not normal. Modern diets and fast-paced lives have put us out of touch with how to take care of ourselves and move with our monthly cycle rather than against it.
PCOS is estimated to affect up to 20% of women, endometriosis 10% and PMS up to a whopping 75% of women of reproductive age. Unfortunately, most of us are not given the tools to understand or manage these conditions. 
But, that's where Happy Hormones comes in!
Educate

Learn how your hormones (are meant to) work, how diet and lifestyle can impact your hormonal health and which changes are right for your hormonal situation.

Investigate

Test, track, and take note. Listen to the messages your body is sending you and learn how to interpret them. Guidance will be given on hormone testing, symptom and cycle tracking.

Diagnose

A 30 minute 1:1 session with Jessica to diagnose exactly what is going on in your specific situation and which diet changes, nutrients and supplements are best for you.

Implement

Start making changes and feel the difference. Guidance on how to implement the knowledge and concepts that you learn to improve your hormonal health.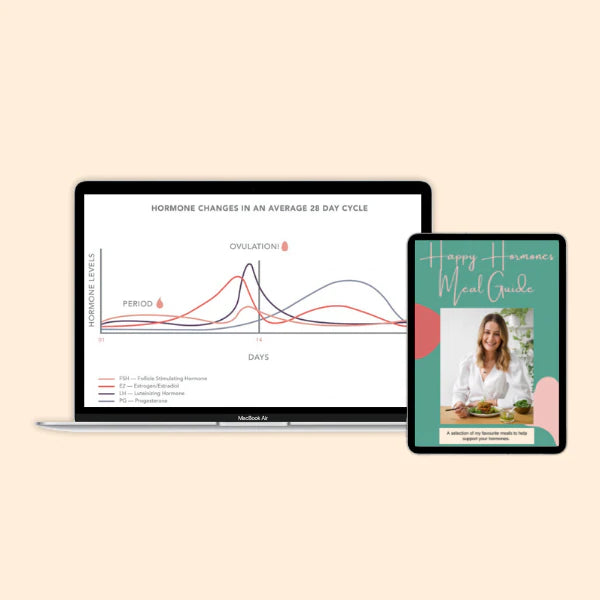 You will receive
• Weekly emails
• Downloadable workbooks, guides and recipes
• 11 video classes that you can watch back any time
• Private Facebook group with your fellow Happy Hormone members
• Discussion forum within the online course platform
• 30 minute one on one online session with Jessica

Limited numbers for the November Happy Hormones intake.
Enrol Now
You will learn
• How your sex hormones work at the various times of your cycle
• How to track your cycle using basal temperature, mucus and symptoms
• Which blood tests to ask your GP for to investigate deeper
• How to spot the signs of low progesterone or high oestrogen
• How to support your liver to optimally detox sex hormones
• Ways to improve the elimination of sex hormones
• Which foods and nutrients support ovulation
• How to tackle bloating and water retention
• How sleep and stress impact ovulation and PMS
• Why you experience acne and how to solve it
• Which combination of fat, protein or carbohydrates best suits your hormonal picture
• How to balance your blood sugar for better energy and regular ovulation
• How to move your body to best support your sex hormones
• Tips and tricks to combat mood swings
• How to stop hormonal birth control without our acne flaring up
• The impact various forms of birth control have on your body
• The causes of heavy bleeding and how to reduce this
• Why you experience menstrual cramps and tips and tricks to reduce pain and cramping
• How to create a morning routine to support great hormonal health
Need PCOS or Endometriosis support?
In order to make sure that everyone can get to the root of their hormonal issues I have created two add on courses for PCOS (polycystic ovarian syndrome) and endometriosis. These add on lessons are designed to go along side the main course and will contain indepth information specific to each condition.
Extra PCOS Support

What is PCOS + What type of PCOS do you have?

Diet changes and supplements to support the different types of PCOS

Extra Endometriosis Support

What is endometriosis, what causes it, and the pros and cons of hormonal contraceptives in treatment

Latest research + natural treatment and supplements + diet changes specific to endometriosis

PCOS + Endometriosis Support

Add on both extra support lessons if both apply to your hormonal situation.
FAQ
Can I take part if I am planning on coming off the contraceptive pill?

Yes, I advise planning to stop within the first month of the course so testing can be done before your 1:1 session with me.
Can I take part if I am on the pill, Mirena, or copper IUD?

Yes, the course covers the impacts of various birth control options and how to support your body. For some women, hormonal birth control is the best option and I fully support this. Hormonal testing won't be able to be carried out while using hormonal contraceptives.
What age range is this course best suited to?

This course is relevant for women who have started cycling and for those who have yet to reach peri-menopause - typically between the ages 15-45 yrs old. I am happy for younger women to join the course alongside a caregiver if it is relevant for them.
Do I need to live in NZ to take part?

No, the course will be available to anyone, anywhere. Information around testing and supplements for overseas patients will be offered as needed.
Do I need a computer to access the course?

No, it can be accessed from a smartphone, tablet, laptop or computer. 
How often will I be able to talk to Jessica?

Jessica will be available to answer questions in the monthly live sessions, the live Q+A sessions, she is active in the community forum and in the private Facebook group on weekdays, and you will of course have your one on one time with her in your video session.
Can I take part if I have PCOS

Yes, and ensure you add on the extra PCOS support. I have created some add on lessons specific to PCOS to help you better understand the condition. The main part of the course is the foundation knowledge you will need to look after your hormones then the add on is very PCOS specific to diet, movement and supplements.
Will this help if I have endometriosis?

Yes, all of the main parts of the course will apply to you and the extra Endometriosis add on lessons will take you through the latest research and treatment options specific to endometriosis or adenomyosis.
When will the next Happy Hormones intake be?

The next course intake will begin in November.
Can I just take part in the PCOS or endometriosis add on?

No, you must take part in the Happy Hormones course as well because you need this foundation of learning to be able to make the changes taught in the add on classes.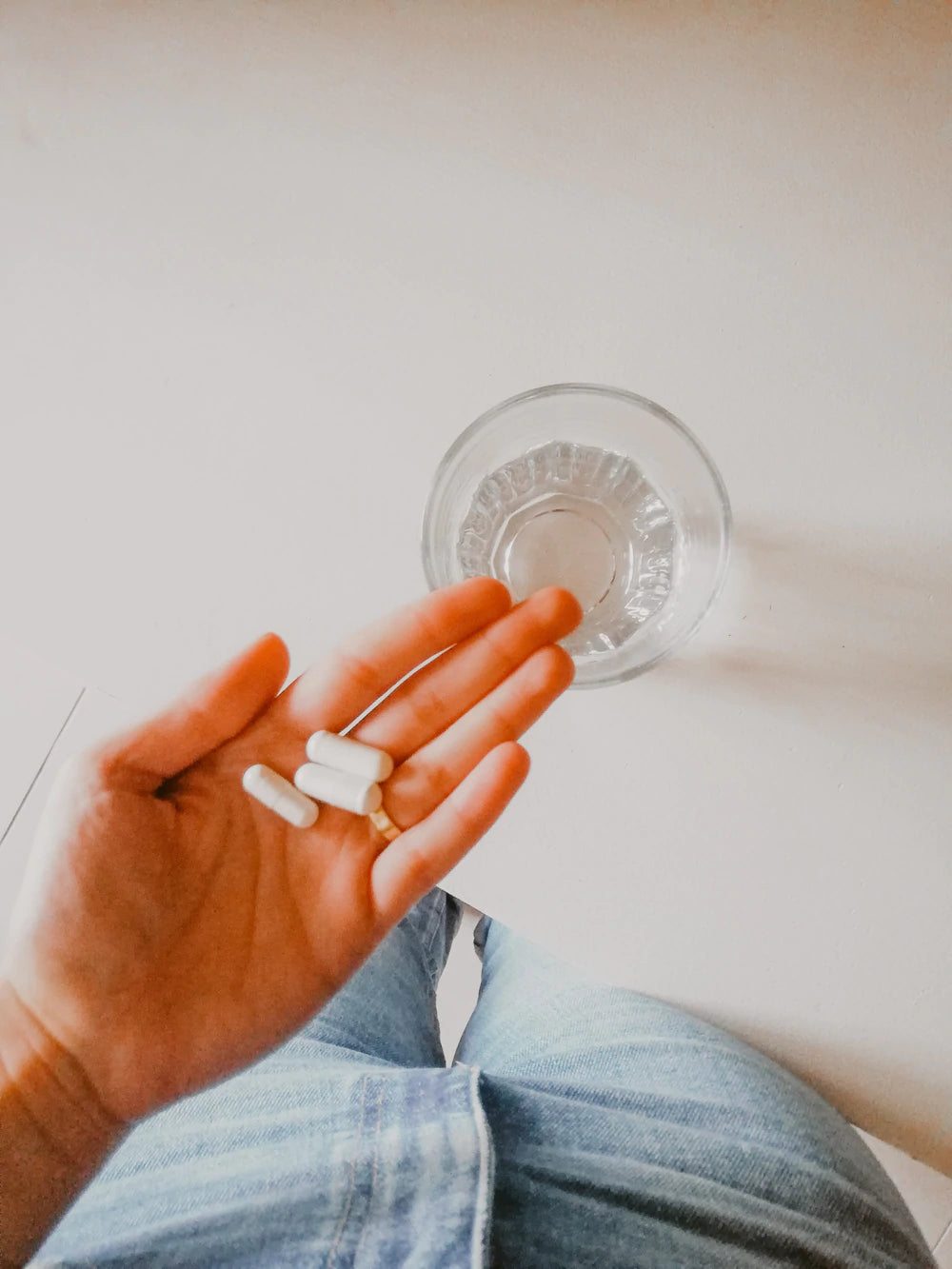 Course Details
When: November Course starting 1 November 2022
Investment: $398 for the Happy Hormones 11 part course, and $29 for the PCOS or Endometriosis add on course (save $10 when buying both add ons).
1:1 Sessions with Jessica: These sessions will take place once you have your testing and tracking information to go over with her
Enrolments Open