Hormone Intensive course learning page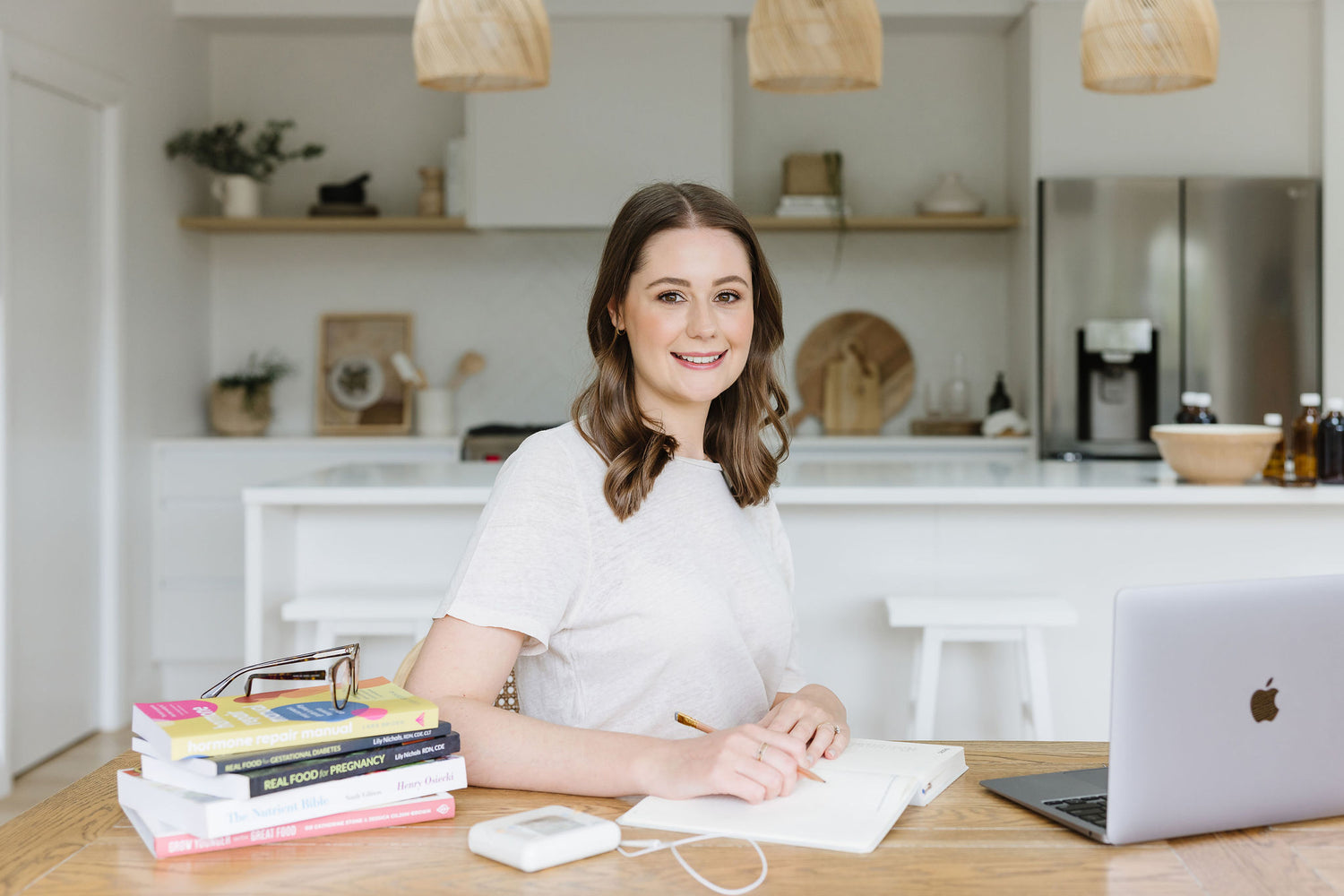 What I do best
Every client I take on is different – different goals, different starting points, unique requirements, and individual needs. Nutrition is a completely individual science; there's never a one-size fits all solution.
As a holistic nutritionist, I look at more than just what goes into your mouth. I look at your lifestyle, your history, your goals, and delve into investigative or diagnostic testing if necessary. It's important for me to understand all aspects of your life and to find a solution that not only helps you achieve your goals, but is maintainable, achievable and actually enjoyable for you to implement.
My sessions and packages are designed to give you the tools, education and support you need to make lasting changes. Each and every day I see the power of good nutrition; it has the ability to restore energy and vitality, lift your mood and improve your outlook on life. Whatever your goals are, I am here to work with you on a personal level to help you achieve them.
I can help with
•  Hormonal imbalances (oestrogen dominance, thyroid issues, painful menstruation, PCOS)
•  Diabetes
•  Digestive issues (irritable bowel syndrome, bacterial over growth, coeliac disease,  exclusion diets)
•  Chronic fatigue
•  Chronic pain
•  Stress
•  Mood disorders (depression, anxiety, PMS)
•  Skin issues (acne, rosacea, eczema)
•  Nutrition for pregnancy and breastfeeding
•  Nutrition for healthy children
Supplement Review
Choosing the correct supplements can be overwhelming! There is so much choice in the market, and all making varying health claims. The thing is, most people need far less than they think.

Guidance on which supplements to take is one of the best investments you can make for your health. As a qualified nutritionist and medical herbalist, I can assess your needs and prescribe you what is appropriate. I will take into account recent blood tests, your diet, and your health goals.

A supplement review is perfect for:
• Healthy couples looking to organise their pre-conception supplements
• Supplement advice for the changing needs of pregnancy
• Mood or sleep support
• Immune support
• Acute needs such as colds, bladder infections and insomnia

This session is 15 minutes, via video call.
Book Now
One Off Consultations
I'm a big believer in treating each and every client individually. I've said it before and I'll say it again; there's no one answer, no one-size fits all solution. My packages are a great way to get tailored support on an ongoing basis, and they're the best value for money option, however sometimes you just need a one-off session to set you in the right direction.
Initial consult – $350
60-90 minute consult discussing health history and goals. We work together to devise an achievable plan of action. If necessary I can make suggestions for helpful nutritional and herbal medicine solutions. During this appointment we will discuss your health history, your goals and create a treatment plan that you can take away with you to begin your health journey. 
Supply of appropriate and helpful take-home information to help you achieve your goals under your own steam. eg. meal guides, recipes, gluten or dairy free guidance, pantry lists and lifestyle change information. If appropriate, I may make recommendations for investigative or diagnostic testing.
30-minute follow up consult – $150
30-minute consult to discuss progress and adjust your personalised action plan as needed. I may use this time to explain test results and how these results inform changes I may suggest.
Health Packages
My packages offer a popular mix of one-on-one consultations, personalised action plans, take home resources, and continuous email and text support from me personally. It's important to have a solid support system and ongoing information available as you make positive changes to your lifestyle. These packages are specifically formulated to give you all the support you need, at the best price.
Please note that all packages are non-refundable and must be used within 12 months of purchase.
Packages
Package 1: Ultimate Wellness

Be at your best: Support at every step of your journey, this plan ensures you always have someone in your corner to help you make positive, lasting changes.

Combining one-on-one consultations, with continuous email and text support, and tailored take home resources to ensure you have everything you need to reach your goals.If this sounds like the level of support you need then click the button below and let's chat about about your options.

What's included?

• 1 x 60-90-minute consultation
• 2 x 30-minute follow-up consultations
• 2 x 15-minute follow-up consultations
• Personalised care plan and realistic goals
• 1 x fully personalised meal plan
• Take home resources and guidance
• Lifestyle and self-care recommendations
• You may also receive recommendations for nutritional or herbal supplements to aid you on your wellness journey
• On going email support
• Access to online patient resource portal

Investment: $785

Package 2: Pregnancy Glow

Mother in the making: Pregnancy shouldn't be scary, but your body does go through some drastic changes as you prepare to bring a new life into the world. You're not just caring for yourself, your providing for another too. Support and advice at every stage of your pregnancy to help you stay healthy, while ensuring your baby receives the nutrients required for optimal development.

If this sounds like the level of support you need then click the button below and let's chat about about your options.

What's included?

• 1 x 60-90-minute consultation
• 4 x 30-minute follow-up consultations
• 4 x 15-minute follow-up consultations
• Personalised care plan for each stage of your pregnancy, including post-birth and breastfeeding
• Take home resources and guidance
• 2 x fully personalised meal plans
• Lifestyle and self-care recommendations
• You may also receive recommendations for nutritional or herbal supplements to help with proper development of baby and to keep you feeling your best
• Ongoing email support
• Access to the online patient resource portal

Investment: $1200