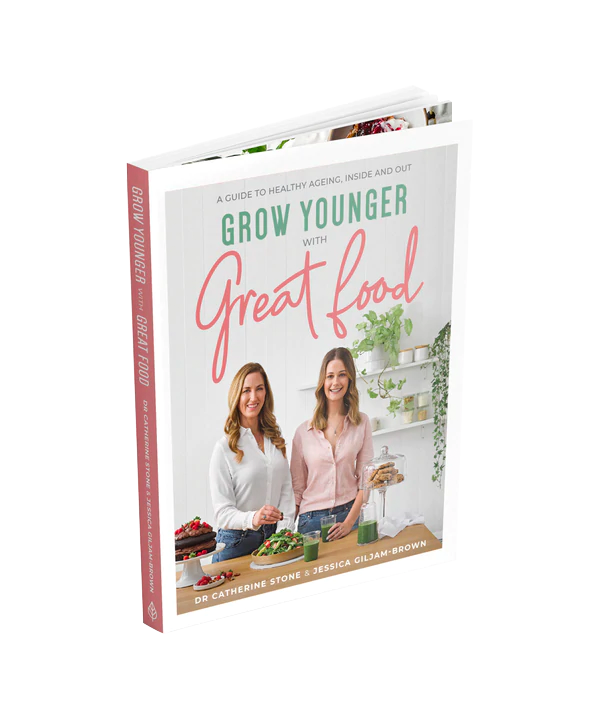 On Sale Now!
Grow Younger with Great Food is as much a cookbook as it is a health guidebook, it combines over 90 delicious recipes with scientifically backed information and tips on ageing, skin health, hormones, libido, digestive health, sleep, movement, stress, diet, and brain health. We discuss all of these topics and give you specific advice for your 20's, 30's, 40's, 50s, 60's and beyond.
Buy Now $39.95
What's Inside?
Growing younger and having more vitality as we age is a dream that can come true. Nutrition and lifestyle play such a significant part in our health and wellness - and food can often be used as the most simple form of medicine. It's also important that we enjoy our food, both in its creation, and the eating of it! In this book you will find a range of plant forward, gluten and dairy free recipes, that are easy to make, and oh-so-delicious.

However this is so much more than a cookbook, it is also a guide to growing younger and living your best life, for as long as possible. You'll learn about how to live and eat for optimum health depending on your age and stage of life, as well as fascinating life hacks on how to improve your hormones, energy, digestion, mood, sleep and libido. You can choose to read it cover to cover; pick out the sections that are relevant to you; or just open it at any page and see what jumps out at you. Whatever you do, we trust you'll enjoy this guide to healthy ageing, inside and out, so you make informed choices on how to grow younger and live your best life, every day.
Dr Catherine Stone
Dr. Cat is a world-class leader in non-surgical Cosmedicine with almost 20 years cosmetic experience and a multitude of awards to match. As New Zealand's first full-time Botox Doctor and founder of The Face Place MedSpa, Dr. Cat has a reputation as a pioneer in the cosmetic industry. She constantly travels the world, attending conferences and bringing the latest and most innovative cosmeceutical techniques back to her two Auckland clinics in Britomart and Takapuna.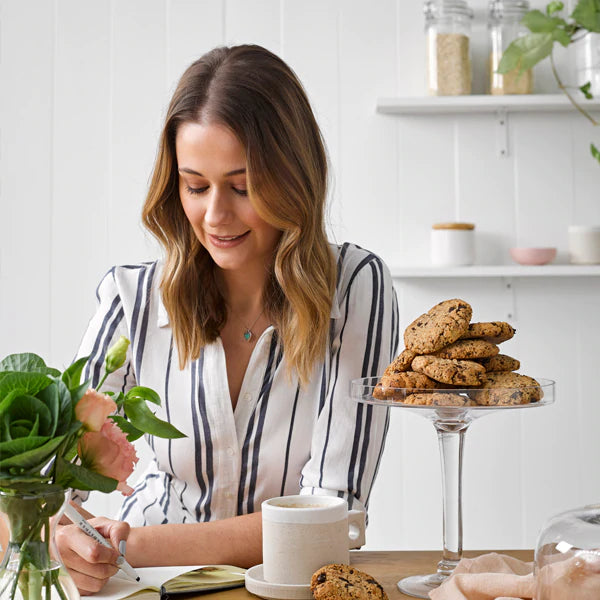 Jessica Giljam-Brown, BSc
Jessica Giljam-Brown is a well-known holistic nutritionist and founder of Wellness by Jessica based in Takapuna, Auckland. Focusing on more than just food intake, Jessica helps people find practical solutions to support their health that are maintainable, achievable and most importantly enjoyable. Jessica has a special interest in women's health, hormonal issues and helping people better understand their bodies.